Wedding planners can help you plan your Colorado Mountain wedding every step of the way. Everything from choosing a wedding venue, finding a caterer, planning the wedding reception and organizing transportation is taken care of, allowing brides and grooms to enjoy their special day. Although Mountain Celebrations makes planning your Colorado destination wedding easy, sometimes it's nice to have a local wedding professional working with you. Selecting a wedding planner is an important decision, and the right one will work closely with you and your fiancée to plan your perfect day.
---
Elopements by Lyssabeth's
Elopement wedding packages for the entire Rocky Mountain region
http://elopeusa.com/elope_colorado.html
We've been coordinating and performing intimate wedding ceremonies since 2002. Be it an elopement for two atop Vail Mountain (summer or winter), a few family members witnessing your vows in a Breckenridge garden, the two of you under golden aspens, saying "I do" on the shores of Grand Lake, or an "elope on the slopes" at Winter Park resort, we specialize in helping couples exchange their vows in Colorado locations that are nothing short of spectacular.
---
Bella Event and Design Planning
217 South Ridge Alley
Breckenridge, CO 80424
http://www.gobella.com
Bella offers a unique and comprehensive approach to planning your perfect wedding. Emily will work together with the bride and groom through the entire planning process to give every detail thought and consideration. She will work closely with your family to ensure that everyone gets their needs met, no matter how big or small. We can't help it, we simply love doting on our clients! Click here for more.
---
Petal & Bean
201 N Main St
Breckenridge
http://www.petalandbean.com/
Since 1994, we've been providing exceptional attention to the wishes of brides and grooms, helping them live out their dreams.  Wedding planning takes time and energy, but it's also a lot of fun!  We have years of experience with the creative process, and are excited to be part of your special day.
---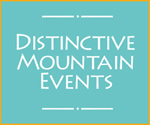 Distinctive Mountain Events
400 North Park Ave #10B
Breckenridge, CO 80424
http://www.distinctivemountainevents.com/
We are a full service wedding and event consulting firm specializing in the design, implementation, and fulfillment of unique Colorado mountain weddings. We plan and put together events and weddings in Breckenridge, Keystone, Vail, Beaver Creek, and Copper Mountain. We position ourselves as a resource to individuals and families to create unforgettable experiences through the flawless execution of weddings and events.
---
Piece of Cake Weddings and Events
Lindsey Muessel
Owner, Piece of Cake Weddings and Events
http://www.pieceofcakeweddingsllc.com/
I have several years of professional planning experience, organizing and orchestrating all types of events, from non-profit fundraisers to for-profit international conferences.  I've planned events from an intimate baby shower across town to a world-wide corporate meeting in Hawaii to an international sales conference for 1,500 people.
---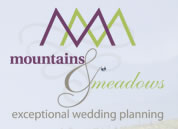 Mountains and Meadows LLC
PO Box 433
Vail, Colorado, 81658
http://www.joannmooreweddings.com/
We are an award winning wedding and event planning company, giving our clients incomparable service and consultation. We specialize in weddings in the Colorado Mountains and beyond. Mountains and Meadows works with all the best wedding locations and uses all of the best vendors. Contact us today for a no fee initial consultation.
---
Custom Weddings of Colorado
http://www.customweddingsofcolorado.com/home.html
Planning and coordinating since 2001, Custom Weddings of Colorado is your source for wedding day coordination, wedding planning, productive consultations and intimate destinations weddings in Vail, Summit County or the Colorado Front Range.
---
Artisan Events – Carolyn Moorman
www.mountainweddingsandevents.net
As a bride and groom enter into the wedding planning process, the road ahead seems daunting; so many decisions, details and deadlines. Our goal is to assist you in determining your vision with your budget in mind, and the type of statement that you want to make to your guests.
---
I Do- Wedding Services – Jenifer Hammond
Jenifer L. Hammond
970.471.4413
PO Box 6143
Avon, CO 81620