Planning your wedding at Beaver Creek ski resort is easy with Mountain Celebrations! Whether you choose fields of flowers during summer, or snow covered peaks in winter, Beaver Creek has the cozy, unhurried feel of an Alpine Village. Sunny, outdoor patios, rustic cabins surrounded by beautiful aspens, romance in the mountain air. Nestled around an intimate square, it is a world away from the world. And the accommodations are never more than a stroll apart, or at most a moment or two by village shuttle. If you want a memory that will last forever, Beaver Creek is an excellent choice for your destination Colorado Mountain Wedding.
Beaver Creek Wedding Venues
A place of grandeur and intimacy, people of all beliefs worship here and it has been the backdrop for many recitals and concerts by renowned musicians. For more information call (970) 471-3117 or visit Beaver Creek Chapel's website.
---
Offering spectacular views of Beaver Creek village and the valley below, Allie's Cabin is located in an aspen grove between Assay and Hay Meadow trails on Beaver Creek Mountain. Perfect for groups up to 100 people.
---
With seating for up to 150 people, Beano's is our premier wedding and group location. Beano's Cabin is a recipient of the Wine Spectator Award of Excellence.
---
A charming mountain-top lodge located at the top of Centennial Express Chairlift. See the entire valley from one location. Accommodates groups up to 300 people.
---
Wedding Deck (Summer Venue Only)
Mother Nature provides a stunning backdrop for Beaver Creek's new outdoor wedding deck overlooking the Gore Range. Located in the hillside east of Spruce Saddle Restaurant and created from natural stone and materials, wedding parties up to 200 people can experience an unforgettable summertime mountaintop celebration.
---
Zach's Cabin (Winter Venue Only)
Nestled in the quiet serenity of Bachelor Gulch, Zach's Cabin offers an elegant yet rustic mountainside locale  for groups up to 160 people. Although it is one of Beaver Creek's newest venues, its popularity rivals that of any other restaurant at the resort.
---
Broken Arrow is one of Beaver Creek's fantastic venue offerings by providing a comfortable yet elegant space with views of Arrowhead Mountain for private meetings and events for up to 100 people.
---
With Vaulted ceilings, authentic artifacts of the Old West, and an eclectic southwestern-menu, SaddleRidge is one of our signature Beaver Creek venues. The Clubhouse can hold up to 150, while the Library and Larkspur rooms provide a more intimate setting for smaller groups
---
Located in the heart of Beaver Creek Village, Toscanini offers regional Italian cuisine with a casual upscale dining experience for groups of up to 100 people.
---
Avon, CO and Surrounding Area Wedding Venues

Ritz Carlton, Beaver Creek
0130 Daybreak Ridge
Avon, Colorado 81620 USA
Ritz Carlton – Bachelor Gulch
Your wedding day is a momentous occasion that will create memories to last a lifetime. Let the Ritz-Carlton, Bachelor Gulch on Beaver Creek Mountain transform your vision into a breathtaking realization at one of our awe-inspiring Colorado wedding venues.
---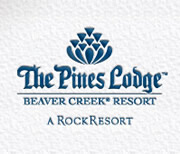 The Pines Lodge Resort
141 Scott Hill Road
Beaver Creek, CO 81620
http://pineslodge.rockresorts.com
With a spectacular location in the heart of the Colorado Rockies, Beaver Creek offers a stunning mountain backdrop for your ultimate special occasion. Our professional staff will coordinate your food and beverage needs with careful attention to every detail, and our local knowledge will provide you with one-stop access to the area's top vendors and activities to make your event all you've dreamed of.
---

The Westin Riverfront Resort & Spa
126 Riverfront Lane
Avon, Colorado 81620
The Westin Riverfront Resort & Spa
The Westin Riverfront Resort & Spa, located at the base of Colorado's Beaver Creek Mountain is the perfect choice for the wedding of your dreams. Offering an impeccable setting for your special event, filled with inspiring views and Westin service. Whether you're planning a small gathering or a formal wedding in Beaver Creek or Vail, our award-winning staff is here to make it stand apart.
---

The Park Hyatt
136 East Thomas Place
Beaver Creek, Colorado 81620
Whether you dream of a lavish formal banquet for hundreds of guests, or an intimate gathering of your closest family and friends, our beautifully decorated sites will set just the right scene for your Colorado destination wedding.
---

Beaver Creek Lodge
26 Avondale Ln
Beaver Creek, CO 81620
http://www.beavercreeklodge.net
Allow us to create a wedding as individual as your vows. From our culinary expertise and unparalleled service to the wide variety of Beaver Creek wedding locations from which you can choose, your special day will be all you envision.
---
Restaurants in Beaver Creek, CO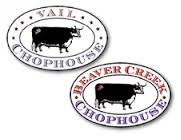 Beaver Creek Chophouse
15 W Thomas Pl
Avon, CO 81620
http://www.beavercreekchophouse.com/
Being a traditional, locally owned steak house the Chophouse often encourages fun, family style meals with shared sides and desserts when ordering from our regular dinner menu. However, on our groups menu we offer over 15 additional plated dinner options which include 2-courses and can be made in to 3 or even 5 course meals. Our group dinner options feature a variety of our meat cuts in addition to an assortment of seafood and vegetarian options.
---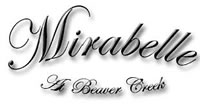 Mirabelle at Beaver Creek
55 Village Road
Beaver Creek, Colorado
81620 USA
Mirabelle Restaurant is located in a old charming ranch house it has been a wonderful place for any events. We have a side deck located along a small creek, as well as a front porch and garden. They can be used of cocktail time or gathering. We can accomodate small intimate to larger groups with space for up to 150.
---

Vin48
48 E Beaver Creek Blvd
Avon, CO 81620
Vin48 can host your next big event for lunch or dinner. Book us for rehearsal dinners, baby showers, corporate events and any other need to party with a group of friends.
---