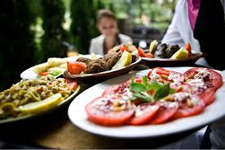 No matter your wedding budget, taste or style, you'll find the perfect caterer for you Rocky Mountain wedding. If you're looking to have your wedding at one of the many Colorado ski resorts, you'll probably be working with one of their professional event planners, and catering choices will may be limited to their food and beverage teams. But, if you're going to get married at one of the many other wedding venues listed on Mountain Celebrations, we have dozens of caterers to choose from. And, although we've listed our wedding caterers by geographical region, most will travel throughout the state to cater your wedding or event.
Being from Texas, we were worried we would have a hard time finding a caterer for our Colorado wedding. Mountain Celebrations made it easy to find a local company that was perfect for us! – Carrie R, Austin, TX
Wedding Catering in Breckenridge, Frisco, Dillon & Silverthorne

All Events & Catering
All Events & Catering
All Events and Catering can bring the party to any location you desire! They offer our full catering service at your venue anywhere in Summit County.
---
All Seasons Catering
PO Box 517
Silverthorne, Colorado 80498
All Seasons Catering
At All Seasons Catering, it's their pleasure to offer you Summit County, Colorado's premiere catering services. As a chef-owned catering company, they have the expertise necessary to choose the finest ingredients and to prepare the most spectacular dishes and artful presentations.
---
Ember
106 E. Adams Ave.
Breckenridge, CO 80424
Ember
Ember offers take-away catering and fully-staffed off-site catering services. They can accommodate any wedding need.
---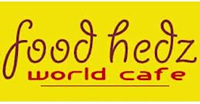 Food Hedz
842 Summit Blvd
Frisco, CO 80443
Food Hedz
Voted #1 Caterer in the Summit Daily News Readers' Poll, Food Hedz serves fresh, high quality cuisine at value prices by maintaining strong relationships with their food sources and having a small number of core employees serving in a casual café setting. Make sure to say "hi" to Chef David when you stop by!
---
Black Diamond Gourmet Catering
22954 U.S. 6 Dillon, CO 80435
Black Diamond Gourmet
If you've ever been to the Colorado high country, you know that the symbol of a black diamond represents a place for only the best skiers. The Black Diamond Gourmet uses this same analogy to represent their food, attitude, and service. You can be sure that they will take the utmost care in coordinating your event, whatever price point you choose.
Wedding Catering in Vail & Beaver Creek Colorado
Caterers of Vail
c/o Barry Robinson
P.O. Box 2800
Avon, CO 81620
http://caterersofvail.com/
With over 24 years experience Chef/Owner Barry Robinson has been travelling throughout the world developing the knowledge and skills required to bring a complete and deserving culinary experience to you.
---
The Gourmet Cowboy
Minturn, CO 81658
http://www.gourmet-cowboy.com
The Gourmet Cowboy is Vail's leading wedding caterer. They provide end to end solutions for wedding receptions. Exquisite quality and brilliant service remains our forte. Executive Chef Tom McNeill's team will ensure your wedding is successful & a memory for life.
---
TASTE 5 Catering
Vail Catering Kitchen
360 Carterville Road Cordillera, CO 81632 US
http://www.taste5catering.com/
---
Vail Catering Concepts
P.O. Box 3172
Vail, CO 81657
http://www.vailcateringconcepts.com/index.html
Vail Catering Concepts is the ultimate Vail wedding caterer. They can offer you a flawless catering service. From innovative cuisines to a more classic menu, their chefs can provide you with a list of special food items that will enhance any wedding celebration or party.
---
The Catered Event
197 Park St.#B
Gypsum, Colorado 81637
http://www.michellenewcateredevents.com/
Weddings require special attention and are unique to each couple. Michelle New offers an initial Free consultation to review each couple's vision for their special day! Wedding couples always eat Free on them as they are their special guests. Other services provided are: Wedding Cakes, Flower Arrangements, Decorations, Bar Service.
---
Big Delicious Catering
1778 Vail Valley Drive
Vail, CO
http://bigdeliciouscatering.com/
"Whether you are looking for catering in Vail Valley, Aspen, Denver, and beyond, we are your event experts. We will do whatever it takes to earn your business and assure you that once earned, we will treat each and every event like it was a party for our own family!" ~Marc DesRosiers, Founder & Principal
---
Caterers in Winter Park, Grand Lake, Granby & Steamboat

Fireside Catering
37735 RCR 179
Steamboat Springs, CO 80487
http://www.steamboatcatering.com
We know how pivotal a role the meal can play in your special day. When choosing Fireside Catering for your wedding, we can walk you through every step of the way. Our experience can assist you not only in regards to food, but can also help recommend photographers, musicians, etc. We work closely with an array of local vendors who have proven to have top-notch service and products.
---
The Drunken Onion
685 Marketplace Plaza, Suite 5
Steamboat Springs, CO 80487
http://drunkenonion.com/
Drunken Onion Get n Go Kitchen specializes in creating the perfect catering menu for every event in Steamboat Springs – including weddings, rehearsal dinners, birthday parties, business meetings, conferences, charity fundraisers, real estate open house functions, bachelor or bachelorette parties – or even as your luxury catered chalet chef!
---

Ski Town Gourmet
1767 Clubhouse Dr
Steamboat Springs, CO
(970) 870-0291
http://skitowngourmet.com/
At Ski Town Gourmet we understand that choosing the right caterer is essential to the success of your wedding. You're not just another "chicken or steak" selection to us. You deserve individualized attention and a specialized menu that your guests will rave about. After all, every wedding party is a production and the menu often stars as the leading role.
---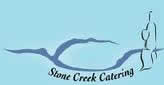 Stone Creek Catering
PO Box 1528
Grand Lake, CO 80447
(formerly Carey's Special Events & Catering) has done well over the years to
distinguish themselves as one of the leading caterers in the Colorado Rockies.
They work hard to provide a service that will surpass our clients expectations;
with emphasis on distinctive culinary ideas, detailed presentations, and a
professional service staff.
---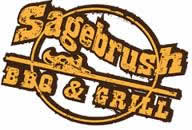 Sagebrush BBQ
1101 Grand Avenue
Grand Lake, CO
Sagebrush BBQ loves to host wedding rehearsals and receptions. Their staff gets into the excitement of the moment. If you're planning a wedding in Grand Lake, think of Sagebrush. They can make a special event even better.
---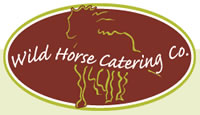 Wild Horse Catering
PO Box 309
Fraser, CO 80442
Wild Horse Catering works to bring your wedding vision to life. Their experience ensures that your most special day is planned and presented to perfection. They work at many outstanding local venues, providing the most beautiful food and personalized service. Let them help you select the perfect place and custom menu – and set the stage for a truly memorable wedding day!
---
Smokin' Moes Ribhouse and Saloon
63, Cooper Creek Way
Cooper Creek Square
PO Box 321
Winter Park, CO 80482
Bring on the Grub: They'll bring the grub to you in Moe's own hickory fueled all terrain mobile smoker!! And they'll provide the plastic plates, utensils & paper towels, a server, maybe two, and everything we need to feed a bunch of hungry people. They'll do all the settin' up and some of the cleanin' up.
---
Caterers in Golden, Morrison, Conifer & Evergreen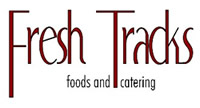 Fresh Tracks Food & Catering
1093 Swede Gulch Road
Evergreen, CO 80439
http://www.freshtracksfoodsandcatering.com/
Congratulations on your engagement! Planning your wedding is an exciting time that can also be overwhelming. Let the team at Fresh Tracks use our experience, passion for food and professionalism to work with you from concept to conclusion creating the event you envision, from casual to elegant.
---
Specialty Catering
30402 Hilltop Drive,
Evergreen, Colorado 80439
http://www.specialtycateringinc.com
Specialty Catering is based in Evergreen, Colorado, and has brought elegantly affordable menus to metro Denver locales, Rocky Mountain venues, points along the Front Range and beyond. Cuisine is always fresh, and is prepared in Specialty Catering's state-of-the-art kitchen, our self-contained, portable mobile kitchen, or your venue's cookhouse.
---

In Good Taste Catering
29691 Fairway Dr
Evergreen, CO 80439
http://www.ingoodtastecolorado.com
In Good Taste uses the freshest ingredients for our seasonal menus and prepares all food items expressly for your gathering. We specialize in freshly-baked pastries and desserts. We will personalize your gathering, event and menu planning and design, to serve food that will delight you and your guests.
---

La Cuisine of Evergreen
5071 Highway 73
Evergreen Colorado
http://lacuisineofevergreencatering.com/
As a wedding consultant, La Cuisine of Evergreen Catering's Laurie Baumer, has been creating beautiful Colorado weddings for over a decade. Laurie's expertise and resources guarantees a flawless wedding. The pristine beauty of the Rocky Mountains is a stunning backdrop for your special day.
---
Wedding Caterers in Golden, CO
Biscuits & Berries
16027 W. 5th Avenue
http://www.biscuitsandberries.com/
When a bride and groom chooses Biscuits and Berries as their caterer, they look forward to working with a wedding designer that understands that this day is about the celebration of a graceful union. Our expertise in cuisine, planning and coordination of flawless events has brought us the distinction of Colorado's #1 recommended wedding caterer. It is truly an honor to be a part of your day.
---
Pan Fired Catering
17173 Mount Vernon Road
Golden, Colorado 80401
http://panfiredcatering.com/
Your wedding is a once in a lifetime event, and we can help make it all that you dreamed of and more. Whether your dreams include a grand affair fit for royalty or a small, intimate gathering, we know that food is an important part of it. We make sure it's a worry free and enjoyment filled part of your special day
---
Tin Star Colorado BBQ
16400 S. Golden Rd.
Golden, CO
http://www.tinstarcobbq.com/catering.shtml
It is our goal to make every party and event one to remember. We specialize and take pride in the ability to hand craft every event to our customers preference. Special requests, allergy limitations, and personal preference are welcome.
---
The Pines Catering
633 Park Point Dr
Golden CO
http://www.thepinescatering.com/
Whether you want to dine like royalty or just be treated that way, the friendly, caring staff at The Pines will not only ensure your guests' palates are satisfied, they'll help with all aspects of your event. The details matter most, and at The Pines, all of the details are equally important.