Wedding Venues and Reception Facilities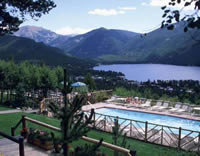 Grand Lake. CO weddings and events are easy to plan with Mountain Celebrations! Located at the headwaters of the Colorado River and directly on the shores of Grand Lake, (the state's largest natural body of water), Grand Lake is the western gateway to Rocky Mountain National Park. Grand Lake is a spectacular and unique wedding location for brides and grooms searching for something just a little off the beaten path. Whether you choose the historic Grand Lake Lodge, a quaint wedding chapel, or the shores of Grand Lake for your ceremony, the splendor of the surrounding Rocky Mountains will provide a breathtaking backdrop to your special day.
Wedding Venues in Grand Lake, Colorado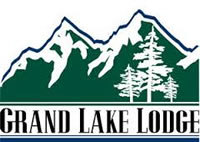 Grand Lake Lodge
15500 US Highway 34
Grand Lake, CO 80447
http://www.grandlakelodge.com/weddings/
This classic Colorado summer mountain lodge is surrounded by the mountains of Rocky Mountain National Park. It sits perched on a hillside above Grand Lake Village, Grand Lake and Shadow Mountain Reservoir. Located just beyond the main lodge, in the beautiful green pines, is a variety of rustic cabins that offer many fantastic views – views that you will never forget!
---

Western Riviera Lakeside Events
419 Garfield Street, PO Box 1286
Grand Lake, CO 80447
http://www.westernrivlakesideevents.com/
Nestled at the west entrance to Rocky Mountain National Park, the peaceful village of Grand Lake and Western Riviera Lakeside Events provide a picturesque backdrop for a Colorado mountain destination wedding, or any gathering year round. Each season is unique in its beauty and offerings for any celebration or event.
---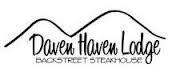 Daven Haven
PO Box 1528
604 Marina Drive
Grand Lake, Colorado 80447
http://www.davenhavenlodge.com/DHL_parties.htm#weddings
Weddings are our specialty at Daven Haven. We are teamed up with "Stone Creek Catering" (formerly Carey's Special Events & Catering) to bring to you the best Grand Lake has to offer in Wedding Receptions. Less than five minutes from the Lodge is "Point Park." where thousands of couples have taken their vows on a large dock over the waters of Grand Lake; with Mt. Baldy as their back drop.
---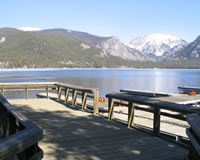 Point Park
1026 Park Avenue
Grand Lake, CO 80447
http://www.townofgrandlake.com/point-park.htm
Owned by the United State Forest Service (USFS), the Town of Grand Lake aides in the management of this unique park. Bordered by Grand Lake and the Shadow Mountain Connecting Channel, the park offers ample access to non-motorized boats and fishing as well as an ideal place for picnicking, family events and outdoor weddings.
---
Wedding Caterers in Grand Lake, CO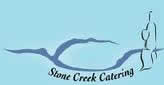 Stone Creek Catering
PO Box 1528
Grand Lake, CO 80447
(formerly Carey's Special Events & Catering) has done well over the years to
distinguish themselves as one of the leading caterers in the Colorado Rockies.
We work hard to provide a service that will surpass our clients expectations;
with emphasis on distinctive culinary ideas, detailed presentations, and a
professional service staff.