Fly Fishing Guides in Breckenridge, Frisco and Silverthorne, CO
Learn to fly fish, or become a better angler with a guided fly fishing expedition on one of the Gold Medal trout streams in Summit County, Colorado. Crystal-clear, mountain fed streams are home to rainbow, brown and cutthroat trout, and the shops and guide services below have everything you need to make your trip memorable. No matter where you're staying in the county, Breckenridge, Frisco, Silverthorne or Dillon, CO, there is world-class fly fishing just minutes away. And the Fly Fishing Outfitters listed below can help you with everything from local information to guided fly fishing instruction.
---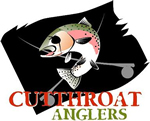 Cutthroat Anglers
400 Blue River Pkwy.
Silverthorne, CO 80498
(970) 262-2878
http://fishcolorado.com/
---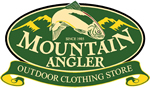 Mountain Angler
311 S Main St.
Breckenridge, CO 80424
(800) 453-4669
---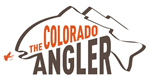 The Colorado Angler
249 Summit Place
Silverthorne, CO 80498
(970) 513-8055
thecoloradoangler.com
The Colorado Angler is a full-service Fly Fishing Retailer and Guide Service, located at 249 Summit Place in Silverthorne, next to the Blue Moon Bakery. The business is owned and operated by Andrew Petersen, who is a 20-year fly fishing professional. Andrew, together with his experienced staff of seasoned veterans (over sixty years combined Colorado fly fishing experience), invite you to join them on a full day or half day guided trip that will take you floating and wading the rivers and lakes in our High Country; Colorado, Blue, Arkansas, South Platte and Roaring Fork Rivers—on both public and private waters.
---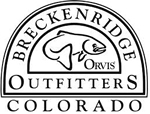 Breckenridge Outfitters
101 N Main St.
Breckenridge, CO 80424
(970) 453-4135
www.breckenridgeoutfitters.com
Breckenridge Outfitters is honored to be 'The 2013 Orvis Endorsed Outfitter of the Year' and one of the most decorated Orvis endorsed Outfitters in the country.  We offer year-round guided fly fishing adventures and a full service fly shop in Breckenridge Colorado. We pride ourselves on providing the best knowledge, guidance and equipment to explore the finest fly fishing in the Rocky Mountains. Our guides are professional, friendly, and knowledgeable and have all attended the Orvis Endorsement School, and are therefore up-to-date on the latest teaching techniques.