With its charming Main Street dotted with authentic century-old buildings, the best dining, shopping and nightlife you can find in a ski town, Breckenridge, Colorado has the perfect venue for your rehearsal dinner or wedding reception.
---
Kenosha Steakhouse
301 South Main Street
Breckenridge, CO 80424
970-453-7313
http://www.kenoshasteakhouse.com
Great Steaks, awesome burgers and twenty beers on tap, you know you've come to the right place. Lets not forget about our house smoked BBQ, having started off as the Breckenridge BBQ almost 20 years ago we know how to prepare the BBQ that has people coming back for more! With giant man-sized salads, an extensive kids menu, fish, and vegetarian items, we offer something for everyone.
---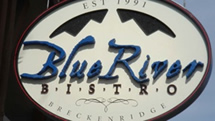 Blue River Bistro: approx.. 100 – 150 guests
305 N. Main Street,
Breckenridge, Colorado 80424
970.453.6974
http://www.blueriverbistro.com/
At The Blue River Bistro Restaurant in Breckenridge, Colorado, we are the perfect venue for your private party or event! Whether you are planning a Wedding Rehearsal Dinner, Corporate Meeting, or a Cocktail and Hors d'oeuvre Party, our special events coordinator Jay Beckerman will help you plan a unique and memorable event at the Blue River Bistro.
---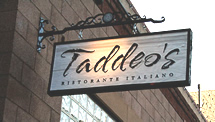 Taddeo's: approx. 190 guests
535 S. Park Ave.
Breckenridge, CO 80424
970-547-5959
http://www.taddeosristorante.com
Taddeo's Breckenridge Italian Restaurant is located in the Village at Breckenridge, overlooking the Maggie Pond. Taddeo's features an old world Italian cuisine featuring longtime customer favorites and house specialties like the Penne Gorgonzola and Rigatoni and Sausage, Grilled Atlantic Salmon and Veal Marsala. With a seating capacity of 190, Taddeo's Italian Restaurant is the perfect place to have your wedding reception, rehearsal dinner, corporate party, family reunion or any gathering!
---
Hearthstone
130 South Ridge Street
Breckenridge, Colorado 80424
970.453.1148
http://hearthstonerestaurant.biz/
Featuring naturally raised beef & game, sustainably caught seafood, and our great Colorado produce in season, chef Michael Halpin's menu reflects his passion for all that's fresh, uncomplicated, and above all, great tasting. Available for rehearsal dinners, corporate functions or special occasions for family and friends.
---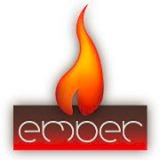 Ember: 22 – 90 guests
106 East Adams Ave.
Breckenridge, CO 80424
www.emberbreck.com
Ember is the perfect setting for private parties, wedding receptions, birthdays, and business gatherings. We can accommodate a group of up to 22 in the Wine Attic, our private dining area, up to 45 guests on our sunny deck during the summer, or a party of up to 90 in the entire restaurant. Chef Scott can design a personalized menu for your occasion no matter your bu